"Taranto: my Port-City" – Students of Liceo Aristosseno dedicated two beautiful works to the port of Taranto
"Taranto: my Port-City" – Students of Liceo Aristosseno dedicated two beautiful works to the port of Taranto
TARANTO, 13 MAY 2022. Within the PCTO project activated in 2022 by the Port Network Authority of the Ionian Sea (AdSPMI), two groups of students (classes 3B and 3C) of Liceo Aristosseno in Taranto have been and still are the protagonists of a knowledge, openness and dissemination pathway for discovering what the port of Taranto is and can be. The PCTO's defining objective is to create a cultural bridge with the port city of Brest, a French maritime city linked to Taranto by a twinning started more than 50 years ago.
The target date for this activity will be July 2024, when the fête maritime de Brest will take place. In view of this event, already starting this year, the upper secondary school Liceo Aristosseno of Taranto will initiate, through the Port Network Authorities of Taranto and Brest, a school twinning with a school in Brest, so that groups of students can be trained as young ambassadors of the two port cities.
Among the activities carried out so far, in addition to educational meetings at Liceo Aristosseno, the young students have got to know the port of Taranto up close, through guided tours of the port infrastructure and meetings with the Ionian port cluster. Through shared and participatory storytelling of port places and culture, students have the opportunity to learn about the experiences, passions and memories of those who live and experience the port every day.
In this context, the 3C class students of Liceo Aristosseno dedicated two beautiful works to the port of Taranto:
the 'Spelling Book of the Port of Taranto', an original bilingual document (Italian and French) that offers a tailor-made glossary for the port of Taranto based on the specific terminology of Open Port
a comic-story where students tell their idea of the port of Taranto and its colours through an animated story.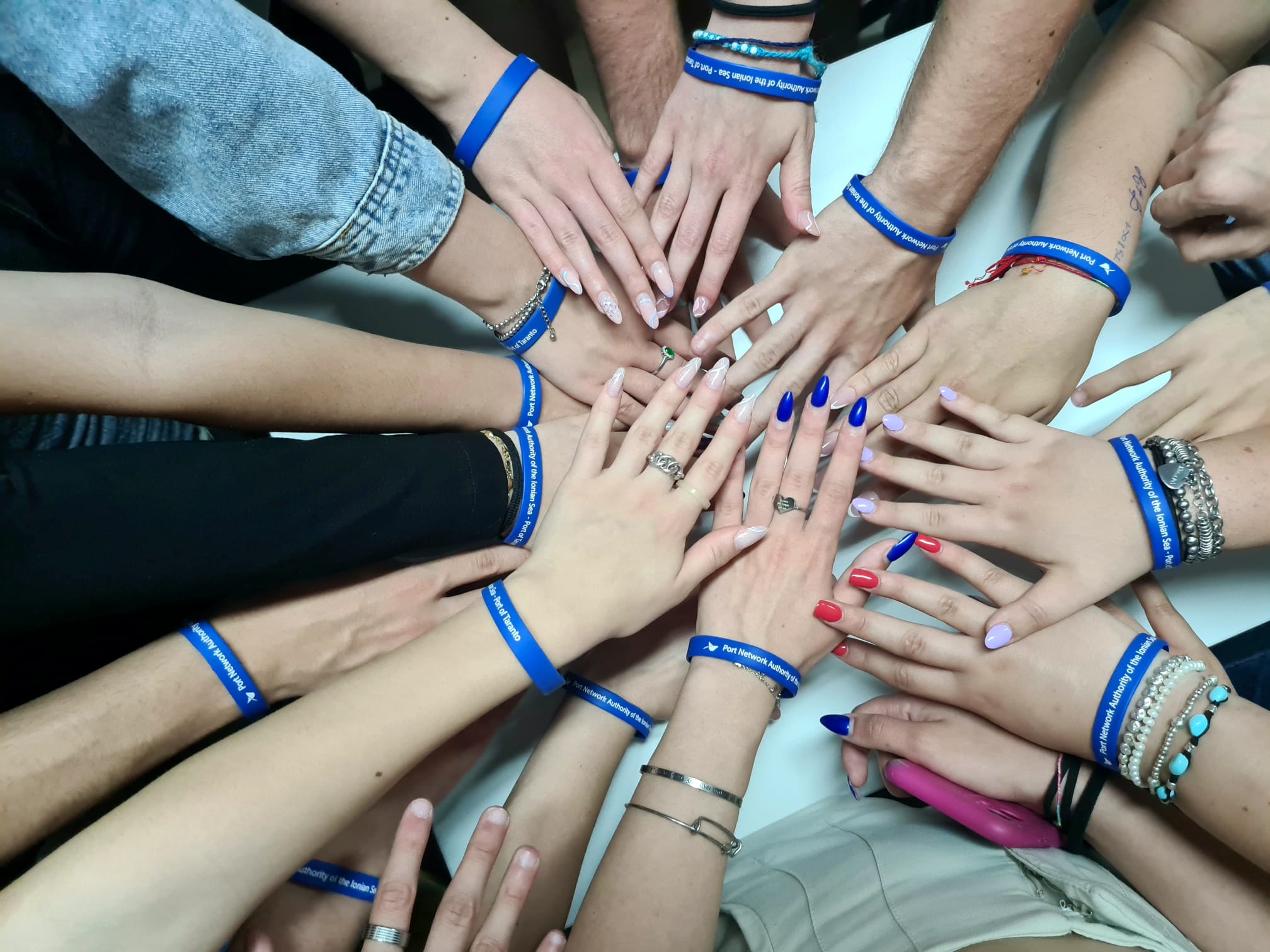 Open Port is just that: creativity, vivacity, participation! All instruments that aspire to build a new narrative of the port of Taranto!
Keep sending us your port idea. Join our Open Port Blog!