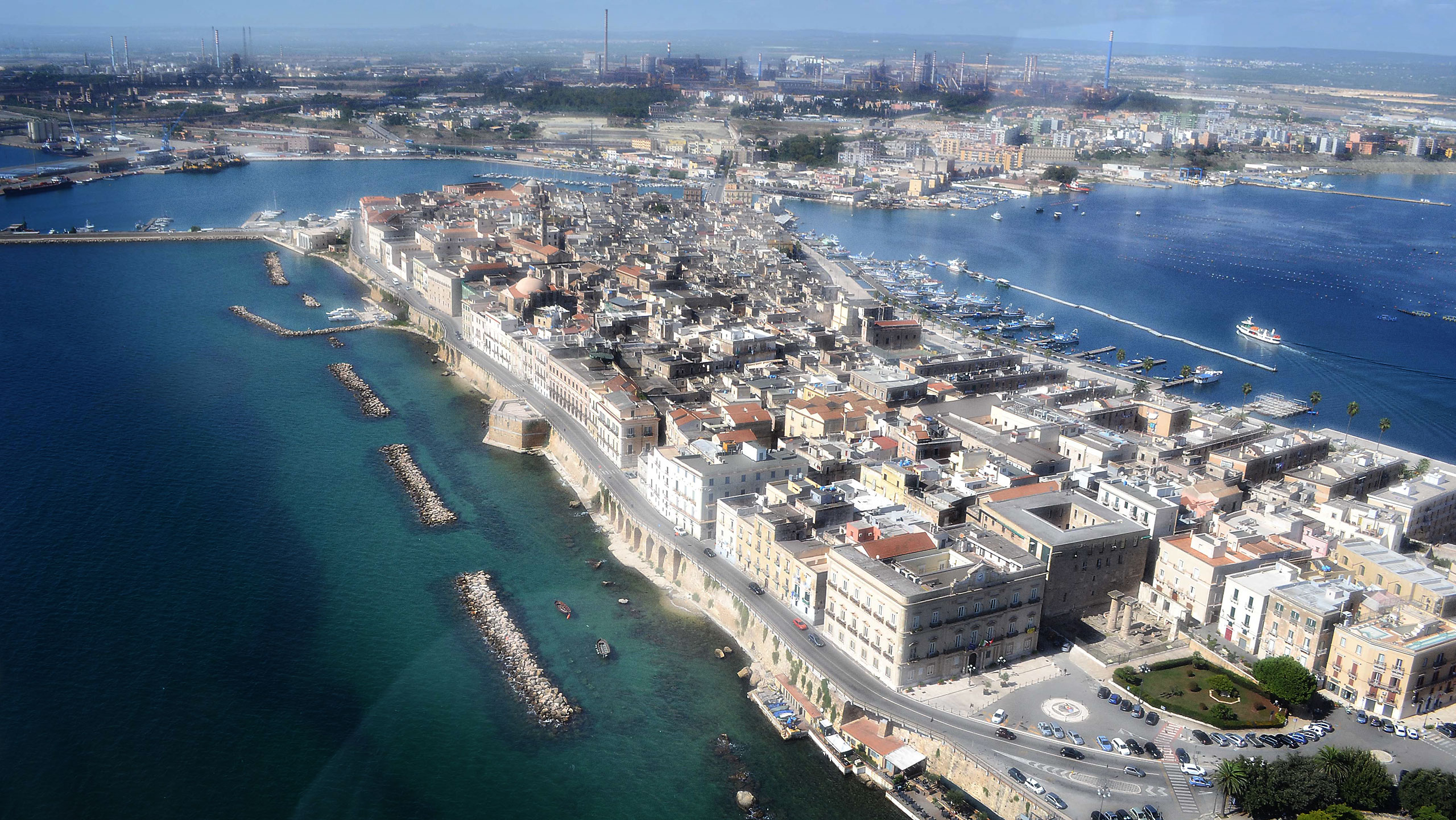 the future of the port
AN EVOLVING SYSTEM
The Port of Taranto presents itself to the international scenario as a large platform animated by an evolving, attractive and competitive port and logistic system: a port acting as a place of exchange and connection between cities, territories and international markets.
The port of Taranto looks to the future as an infrastructure with a complete logistics offer where, alongside the strategic location along the main transoceanic routes, the presence of adequate seabed and the important operational capacity of the piers and the direct connection with the motorway network, there will also be the presence of a state-of-the-art railway network and a cargo airport – the Arlotta airpot in Grottaglie – that is considered a strategic crossroad serving the Apulian logistics system within the framework of a complete intermodal system. Future challenges will contribute to the development of regeneration processes in the areas characterizing the port system: from energy-environmental efficiency to the enhancement of digitalization and the interoperability of information systems. The port represents the beating heart of the city, a hub capable of boosting the local economy, supporting the vitality of the productive realities and the wider interconnection and integration of the port community; the goal is to generate new business models that can be declined in the philosophy of the 'circular economy', a tool capable of supporting the maximum enhancement of maritime, port, industrial, logistic and tourist resources.
THE PORT OF TARANTO: FROM CRISIS TO REBIRTH
Sergio Prete, President of the Port System Authority of the Ionian Sea – Port of Taranto, tells how, as soon as he was elected President, he tackled one of the most serious crises in the recent history of the city, committing himself to making the Authority a 'port 6.0', i.e. a modern port that offers new capabilities in addition to its traditional functions.
Read interview
Transition, innovation and tax breaks
Fulvio Lino Di Blasio, Former Secretary General AdSP Ionian Sea – Port of Taranto, tells us about his management experience in the port city.
Read interview
NEW CHALLENGES FOR THE PORT
Roberto Settembrini, the new Secretary General, talks about his approach to the new challenges the port of Taranto must face.
Read interview