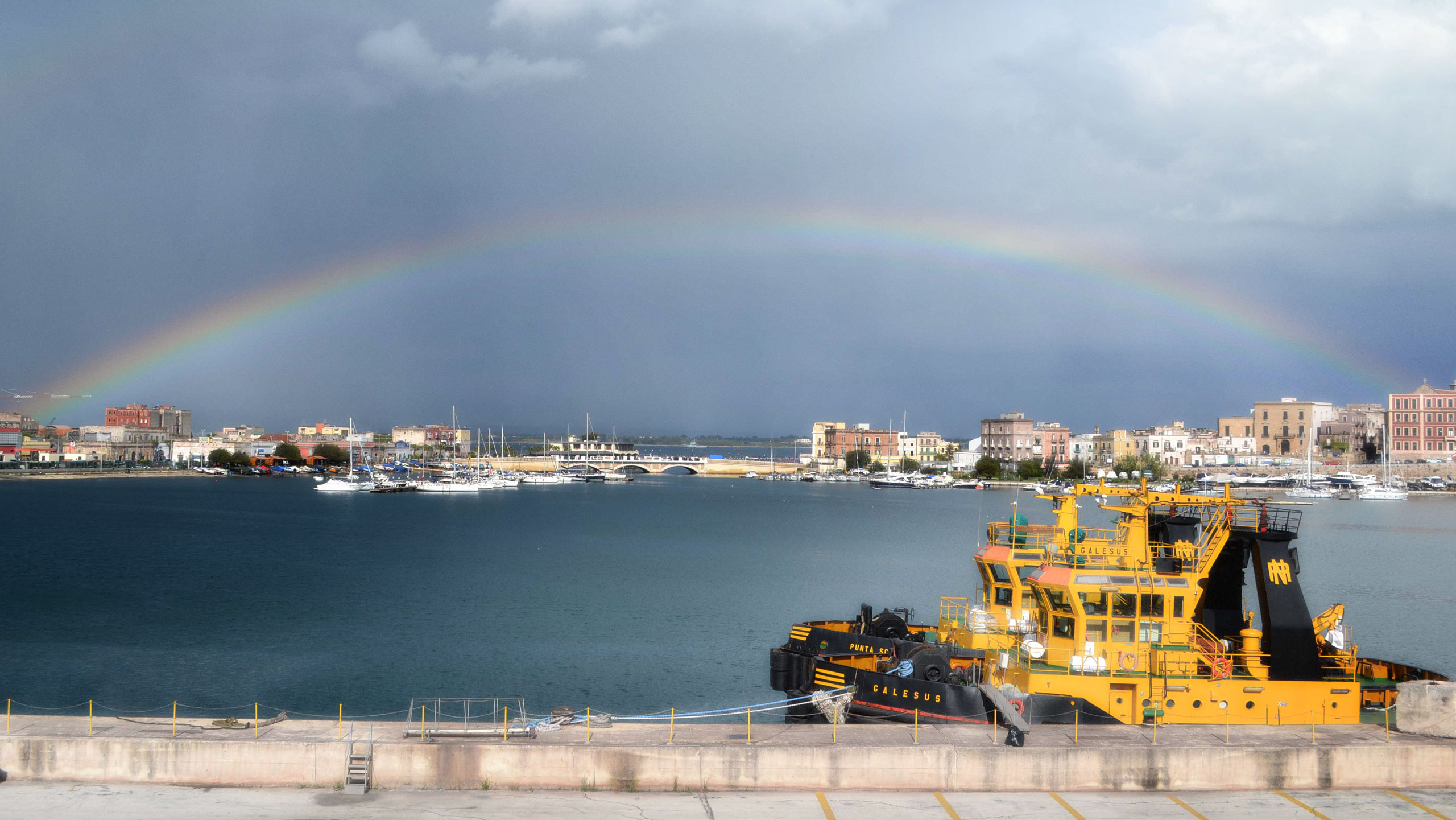 Port life today
The port is a hectic world of activity, with ships of great size coming and going, and large-capacity cranes looming on the horizon.
The port today is at the heart of the city and at the centre of the Mediterranean, as it was along the routes of the more important economic and cultural exchanges of the ancient world.
Loading, unloading and handling
Domenico D'Erchia, Head of Security at the port company Peyrani Sud, describes the handling of goods in the port, especially wind turbines.
Read interview
Unloading of frozen tuna (Photo AdSP Ionian Sea)
Cargo of wind turbine blades on a Dutch ship. These blades are often used in wind farms in the Northern Seas. (Photo AdSP Ionian Sea)